Sibiu
Important city in the region of Transylvania and elected European capital of culture in 2007, year when were poured curious tourists from around the world.
The first documents that mention the name of the places where the city stands date back to December 1191. The original name of the city was Hermannsdorf while in a document from 1366 is mentioned for the first time the name of Hermannstadt. Very important city since the middle ages for the proliferation of the protagonist in the evolution of the birth of Romania as a single territory. At the beginning of the 20th century, Sibiu developed to become the third city of the empire of the Austro-Hungarian Empire to be electrically lit and the second because of integration in urban transport of the electric tram. The current name of the city, Sibiu, takes shape in 1919 when even the streets took Romanian names. Important to remember how Sibiu was the second city after Timisoara in Romania, who turned against the communist dictatorship whose price was 89 dead people and hundreds injured.
Today Sibiu presents itself as a city able to offer to the tourists any kind of attraction: cultural with its churches, squares (the most important and wonderful Piata Mare and Piata Mica: Big square and Small Square ) the famous Brukenthal Museum (Museum which keeps important collections of paintings of the Flemish school, German, Austrian and Italian), an important Museum of traditional folk civilisation ASTRA (which is at 4 km distance from the city) and more without neglecting the numerous comfortable hotels, bars and restaurants.
Sibiu is is certainly an indispensable reference for every tour of Transylvania!
Pictures of Sibiu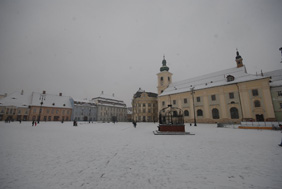 Big square Sibiu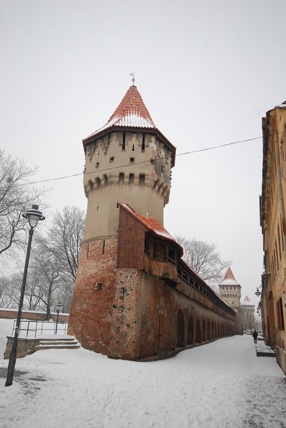 fortification trenches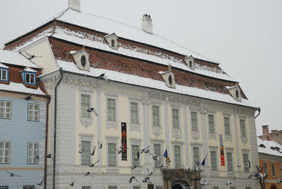 museum Bruchenthal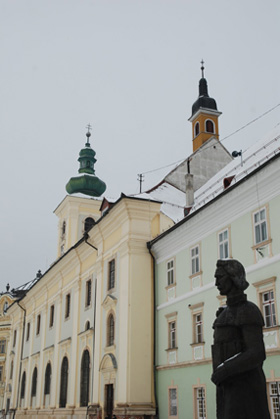 Catholic Church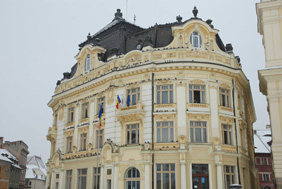 Sibiu City Hall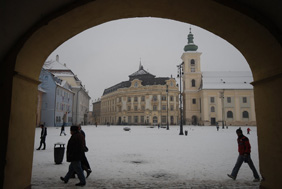 view over the big square coverege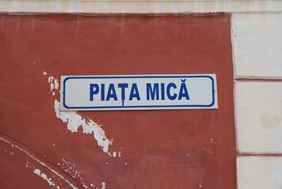 Small Square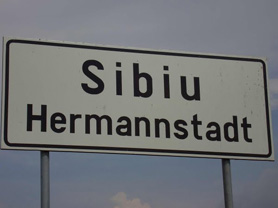 Romanian and German name of the city