Impalement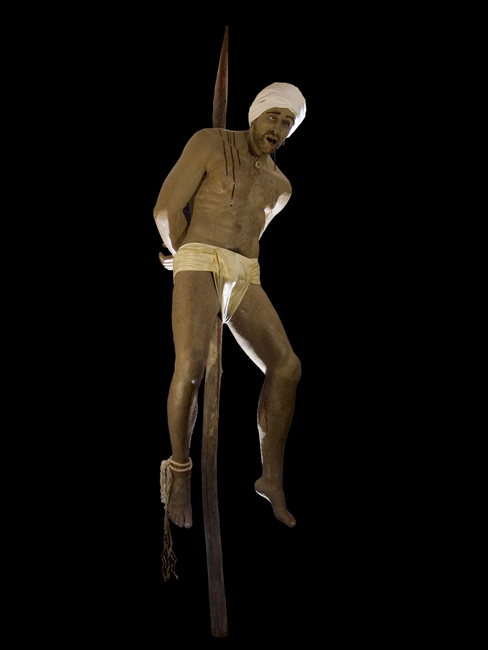 Impalement
, of the many methods of torture and punishment that the human mind has ever come up with, we can consider the
most vile and repugnant
. Itís a method used since ancient times, witnesses reported the use of Impalement in the barbarian regions. Itís curious that in areas such as Algeria or Tunisia,
some men were found guilty of treason were impaled
.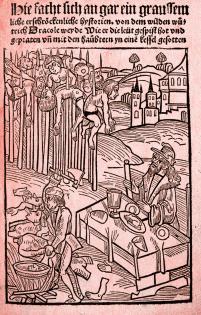 Why this terrible torture method is so creepy:
the condemned was skewered with a wooden pole, but not too pointy for then be hoisted upright and secured to the ground
. In order to make easier the entry point into the body of the condemned (from the abdomen, from the anus or vagina)
this was imbued of grease, oil or honey
. Unimaginable and
atrocious pains might last several hours up to a few days
if the wooden rod homeward bound didnít touch vital parts inside the body....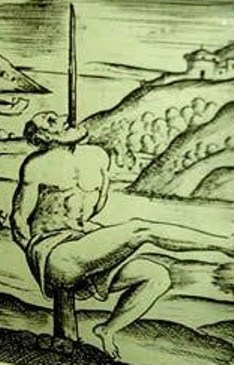 Denuded and with the belly on the ground
the condemned were tied hands and feet with a rope. The ankles were tied in such a way that, by pulling ropes, legs could spread easily, making easier the work of executioner in skewering the chosen point pole (
not repeat where ...
).
The expertise of the executioner
, aided by his assistants,
was to direct the pole
, wide at the base and more pointed at the end,
so as not to damage any vital organ of the victim despite the desperate moves of the same
. Every time the pole was crossing the body,
the convicts were screaming and crawling in an agonizing way
.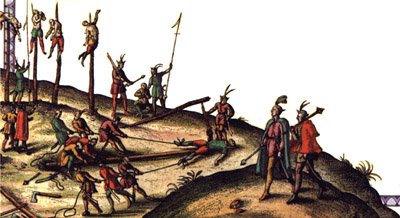 We might believe that the place
where the devil canít go, the man
can do it easily. Thatís why impaling was the favorite torture method of
Vlad the Impaler
.